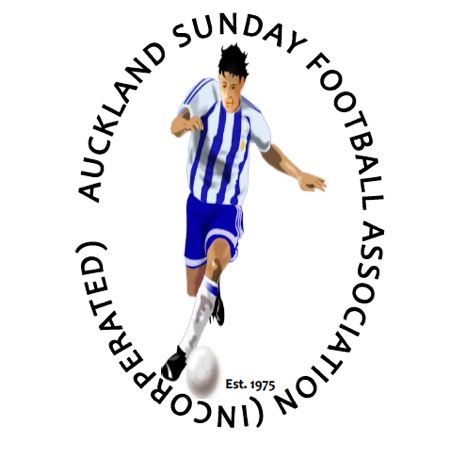 The ASFA was established in 1975. Formerly known as the Auckland Business House Sunday Soccer League (ABSSL), it is an incorporated society governed by an executive committee of volunteers elected by the teams within the league at the ASFA annual general meeting every February. The Executive Committee consists of a Chairperson, Secretary, Treasurer and a sub-committee.
The objective of the Association is to promote and administer the amateur game of association football within the Auckland region, as applied to Sunday football, under the 'Laws of the Game' as defined by Northern Football Federation (NFF), Auckland Football Federation (AFF), New Zealand Football (NZF) and FIFA.
The Rules and Regulations of the ASFA are located with the annually-updated ASFA Constitution, which is confirmed at every AGM and sent to all team managers prior to the start of every season. This document also lists all the past league and cup winners from the past 45 years.
ASFA Life Members (year awarded): Stuart McMonagle (1982), Glen Town (1992), Chris Heilbronn (1994), Dave Baker (2000), Ash Connor (2001), Bernard Howe (2003), Jim Jacobs (2004), Craig Harrison (2004), Oliver Brinkmann (2008), Warwick Eade (2008), Trevor Brook (2008), John Tik (2009), Tony Goulding (2009), Mike Hayes (2012), Morgan Breuer (2012), Graham "Butch" Whitford (2015), Anthony Barnes (2015), Stephanie Brown (2016), Roy Salleh (2016), Ash Maharaj (2019), Matt Hunt (2019).