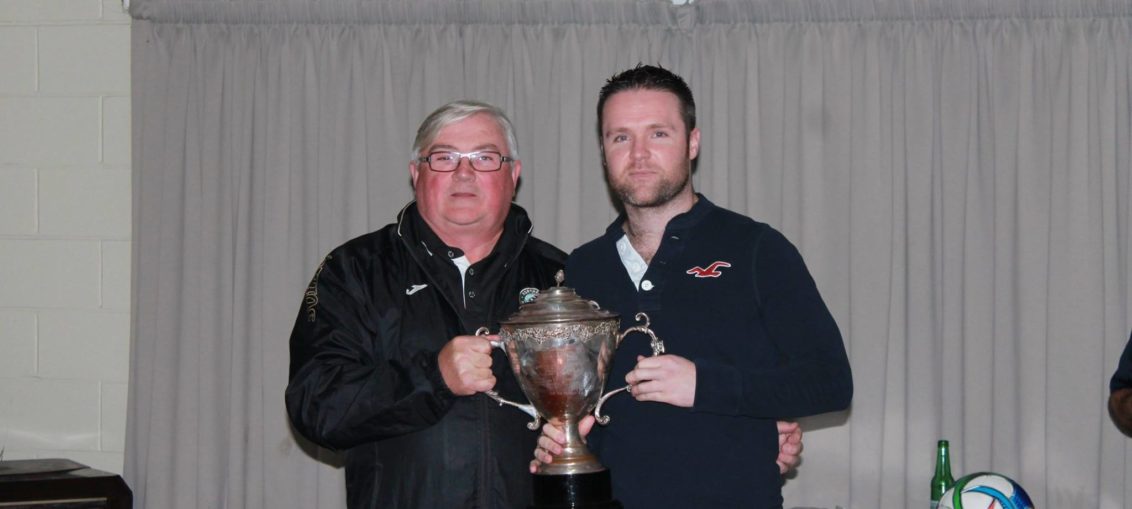 Random fact to start this week.  12 of the 17 ASFA cup games that took place last Sunday were won by the away team, with the home teams conceding a total of 53 goals in the process. I wonder if these teams will be hoping for an away game in the plate?
In both cup competitions, there were a number of teams looking to overcome opposition from the leagues above, plus a number of teams facing sides in their league for the second time this season. You'll note that the names of our cup competitions are rather long, and in the case of the League, 1, League 2 and Conference Cup now incorrect. Naming rights sponsorship is available, should you know of anyone looking to promote their local business!
The biggest upset of Round 1 occurred at Eastdale Park where Old Fellas (2nd, Masters League) faced the University of Auckland Reserves (4th, League 1). The Masters team were able to draw on all of their experience to beat the students 5-2. The only other team to celebrate a victory against a team from a different division was Championship side AUT FC, who knocked out the Premiership's Bohemian Celtics 1 in a Penalty Shoot at Taharoto Park (1-1 FT).
The two all Premiership fixtures of the round saw Internationale beat the Patriot 5-1 and Bohemian Celtics 2 knock out Auckland Volcanoes 8-1 . Independiente and Zamantix Rovers were both able to avoid defeat at the hands of their two Championship opponents, winning 7-1 and 4-1 against SudAmerica and Kingsland Athletic respectively. City Fringe will have to wait another week to try an oust the holders Auckland Wanderers, with their game being postponed at the last minute due to the state of the field. Kiwi True Blues and United FC both came out victorious against their fellow championship league opposition to make it into Round 2, with KTB knocking out Khukuri  2-0 and United beating University of Auckland FC 2-1.
In the League 1, League 2 and Conference cup, Serious FC (4th, Masters) made Viti FC (1st, League 2) work hard for their spot in the second round, holding them to 2-2 in the ninety minutes before conceding five goals during the additional 30 minutes of extra time. Zamantix Rovers Return (3rd, League 1) hit double figures against Massey-Albany (7th, League 2), winning 11-1, whilst Auckland Wanderers Reserves (2nd, League 1) comfortable defeated All Red (8th, League 2) 6-1. League 1 leaders HNK also avoided an upset in the first round, beating U-Striker (2nd, League 2) 4-1, whilst Dalian FC (5th, League 1) knocked out Aotea Sport Eastern (5th, League 2) 3-2. Nixon Park and AUT FC's game was postponed, and will also be played this coming weekend.
Finally, the cup dreams of Waiheke Old Fellas (1st, Masters),  Zamantix Old Boys (3rd, Masters), Greenhithe City (5th, Masters) and Boys to Men Pukekohe (6th, Masters) were all ended within 90 minutes by Kamarak (7th, League 1) 5-1, Double Rum Greenhithe (3rd, League 2) 4-3, Auckland Unicorns (6th, League 2) 3-2 and Zamantix Force (4th, League 2) 3-0.
All of the defeated teams enter the Plate competition, whilst the winning teams enter the hat for round 2 of the Cup. The second round of the L1,L2, Conference Cup and the first round of the L1, L2, Conference Plate has already been drawn and takes place on Queens Birthday Weekend.  Check out Facebook to see the draw.
Anyone interested in sponsoring our cup competitions should contact Craig at manutd@asfa.co.nz