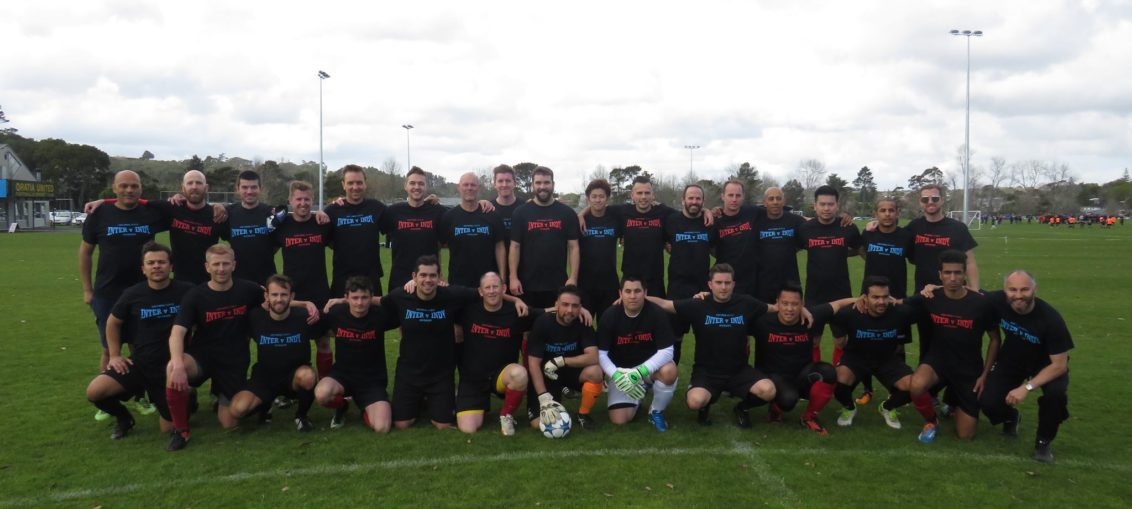 Only 3 sleeps till Finals Day 2018!
Once again, the ASFA will be making the annual season-finale pilgrimage out west to Parr's Park, home of Oratia United AFC.
Final's Day is not just for the eight finalists, however, and we would love to see representatives from all our ASFA teams coming along to check out the action and offer support from the sidelines (or from the club house!). It's also our annual prize-giving, so we look forward to welcoming the following winners;
Premiership : Kiwi True Blues FC
Championship : HNK Auckland
League 1 : Dalian FC
League 2 : Albany Green Machine
Masters : Old Fellas FC
Golden Glove : Kiwi True Blues FC (13)
GB Prem : Lalit (ZR2)
GB Champ : Zoran (HNK)
GB L1 : Xiang (Dalian)
GB L2 : Bank (Waitakere) & Hoa (Viet Star)
GB Masters : Abs (Old Fellas)
Fair Play Award: TBC… It would appear to be heading to one of the teams playing this Sunday, but that could change based on how well they behave in their final!
The first game kick's off at 1pm on field four, featuring AUT FC 2 (10th, League 1) playing Viet Stars FC (3rd, League 2). This will be the first final's day appearance for Viet Stars, who – having won nine and only lost 2 games – would have been crowned champions of League 2 had they not been penalised 6 points for not following the rules.  AUT FC 2 last made it to final's day in 2015, although the only player in their current squad to have featured on that occasion is their player-coach.  In fact, this year's final will be Ivan Niblock's third appearance at final's day, having also played for AUT FC 1 in 2016. The less said about their league performance this year the better. Their relegation from League 1 means that they will be playing Viet Stars twice next season. Tough to call who will come out on top in this game, but the form book would suggest Viet Stars' strike force will prove too strong for an AUT FC defence that has conceded over 100 goals in their league and cup campaigns. There will be goals a plenty in this game!
The second fixture kicks off at 1.15pm on field three, featuring Albany Green Machine (Champions, League 2) versus Old Fellas (Champions, Masters Conference).  That's right, the winner of this cup final will be celebrating having done the double at the end of the day! AGM secured the League 2 title in their first season, albeit as a result of the two teams that finished above them in terms of points being penalised for not following the rules (one of those teams will be playing AUT FC 2 on the neighbouring field). Old Fellas have shown that could still cut it in either League 1 or 2, having knocked out teams from the leagues above on their way to the final. I'm expecting the Old Fellas to start strong, but for AGM to win this in the second half of normal time, possible by two or three.
The Premeirship/Championship Plate Final kicks off at 1.30pm on the artificial turf (field 6), featuring FC Eagles (3rd, Championship) playing Western Wanderers (TBC, League 1).  Both teams will be making their first appearance at Finals Day, having started the season in the same division. The Eagles finished a very respectable third in the Championships with a goal diference of zero, having scored the same number as they conceded (39).  Having failed to win a game during their couple of months as an ASFA team, the Wanderers finished with twice as many wins as losses (10), the second best goal difference in the division (only Champions Dalian scored more goals) and only 4 points off securing promotion to the Championship. Could see this game being a score draw come the end of the ninety, going into extra time, possibly penalties, with Wanderers ending up on top (sorry Eagles fans!).
The Premiership/Championship Cup final fixture kicks off at 2.30pm on Field 1.  This year's all premiership fixture will see 2017 winners Internationale (runners up, Premiership) looking to retain the trophy against Zamantix Rovers Deuce (3rd, Premeirship). Both teams led the Premiership during the season, and both will be kicking themselves that they weren't able to stay there till the end.  Arguably, Inter enter as slight favourites having not lost to their opponents this year (the league games ended up a 6-3 win and 1-1 draw), but this has all the makings of a cracking final. Both will be desperate to end the campaign on a high. I'm predicting another close game, that could also go to extra time.