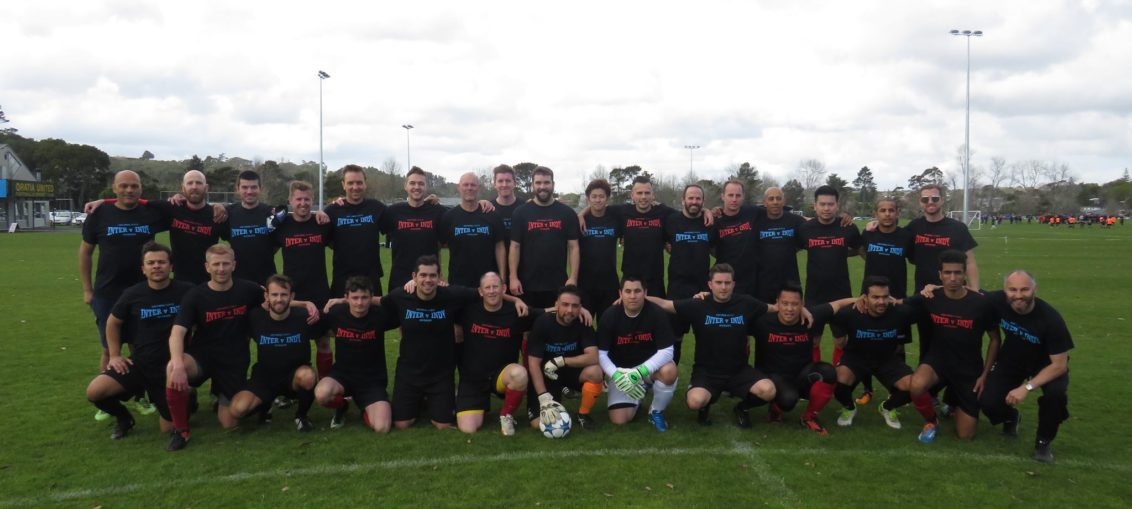 The ASFA Cup kicked off yesterday in another sunny sunday afternoon in Auckland.
Plenty of goals (non of which count towards the season's golden boot), but not too many upsets, with 7 of the 8 premiership teams and all of the top League 1 teams safely progressing through to the second round.
Auckland Volcanoes, winners of the Prem-Champ Plate for the past two seasons, have been given the chance to complete a three-peat, following their 8-0 loss to the defending cup holders Internationale (the only all Premiership tie of the first round). HNK Auckland will be the only Championship team in the draw for the second round of the cup, having knocked out their league leaders Bohemian Celtics 2 in a closely fought 2-1 home win.  AUT FC picked up a morale-boosting win, and their first clean sheet of the year, beating FC Eagles 1-0, whilst Auckland Wanderers were pushed all the way by the Spermwhales, prevailing 5-4 winners.  Zamantix Rovers Deuce were also made to work hard by the University of Auckland FC, before securing their away win with a 2-3 scoreline. Elsewhere, Independiente beat Western Wanderers 4-1, Kiwi True Blues beat Khukuri 5-1 and Bohemian Celtics 1 beat United FC 7-0.
Congratulations to Waiheke Utd Old Fullas for proving that age is merely a number and there is no substitution for experience (or a full bench of substitutes) in their 7-2 home win against AUT FC 2.  Whilst the AUT had plenty of the possession and took the lead on two occasions during a closely fought first half, the Old Fullas refused to give up against their younger opponents and, having been gifted a couple of soft goals, ran out deserved winners in the end. Sadly, the Old Fellas were denied the same opportunity with Aotea Sport Eastern pulling out at the last minute having been unable to field a team.  The Korean Tigers overcame Zamantix Rovers Old Boys 3-2, ensuring that there will be three over 35s teams in the second round.  Serious FC came the closest to being the 4th team from the conference into the next round, losing 1-0 to League 1 Zamantix Force, where as Greenhithe were shown no mercy by their League 1 hosts, Zamantix Rovers Return, losing 11-2.  U-Striker and Viet NZ also find themselves entering into the Plate, following 4-1 and 3-2 defeats to their League 2 opponents Saigon FC and All Red FC. Elsewhere, League 2's Albany Green Machine knocked out League 1's City Fringe 4-1, whilst Dalian continued their winning start to the season away to Kamarak, progressing into the second round with the same scoreline. Waitekere Rangers comfortably beat Auckland Unicorns 6-0, whilst the Double Rum Greenhithe versus Viet Stars fixture was abandoned (an inquiry is underway!).
Next week sees teams return to league action, and an immediate rematch between HNK and Bohemian Celtics 2, both of whom are aiming to be in the Premiership next season. In League 1, Kamarak are also hosting their league leaders Dalian for a second successive Sunday.  In the premiership, the Leaders face arguably their toughest league game of the season so far, at home to Auckland Wanderers, whilst KTB will also have to be at their best to overcome Auckland Volcanoes. Waitakere Rangers have the Bye in League two this week, allowing joint league leaders Viet Stars the opportunity to open a gap at the top.
As predicted several weeks ago, fourteen fixtures are currently scheduled to take place on Queens Birthday weekend, involving all six teams from the Championship, 4 cup and 3 plate second round fixtures and a couple of catch up fixtures from the Premiership and League 1. Other fixtures may be added to this list over the next 7 days.